Post by justinate on Aug 8, 2010 20:28:47 GMT -5
There was a bit of unexpected heat on Thursday's episode of "The Cut" when they outed one of their teen characters, Alex Fitzpatrick (Connor Scarlett) in dramatic fashion. Alex gets into a brawl with Stephen ... and ends up snogging him.
Backstory: Alex was introduced at the start of the second series as the younger brother of established character Tommy Fitzpatrick (Edward Green). They both live in terror of their really strict dad. Early in the season, Tommy saves Alex from bullies but Alex is far from grateful.
Meanwhile, Stephen (Matthew Kane) has the hots for Tommy's girlfriend, Olive. He finds an unexpected ally in Alex and together they frame Tommy for drug possession. Tommy is expelled and his furious father sends him to an Irish boarding school, leaving Olive and Stephen to get back together.
We then see Alex getting jealous of Olive and Stephen's relationship, but it's implied this is because Alex is crushing on Olive. Only, of course, as this episode reveals, that's not the case at all.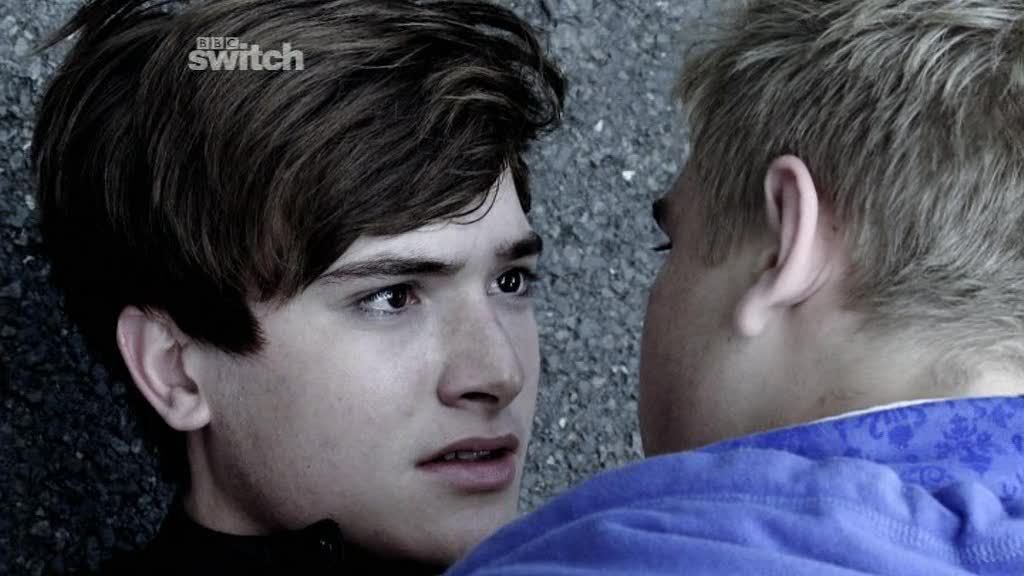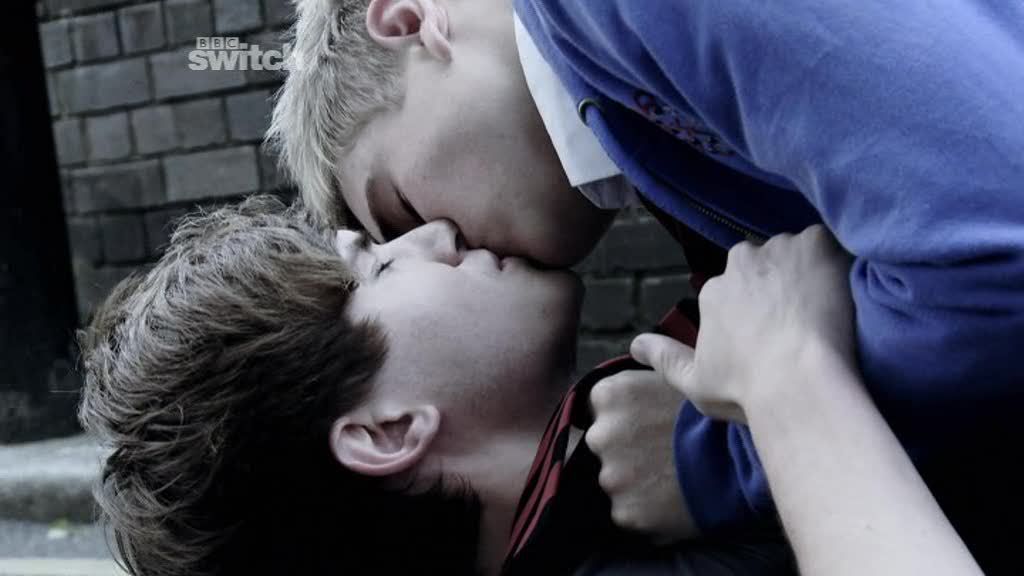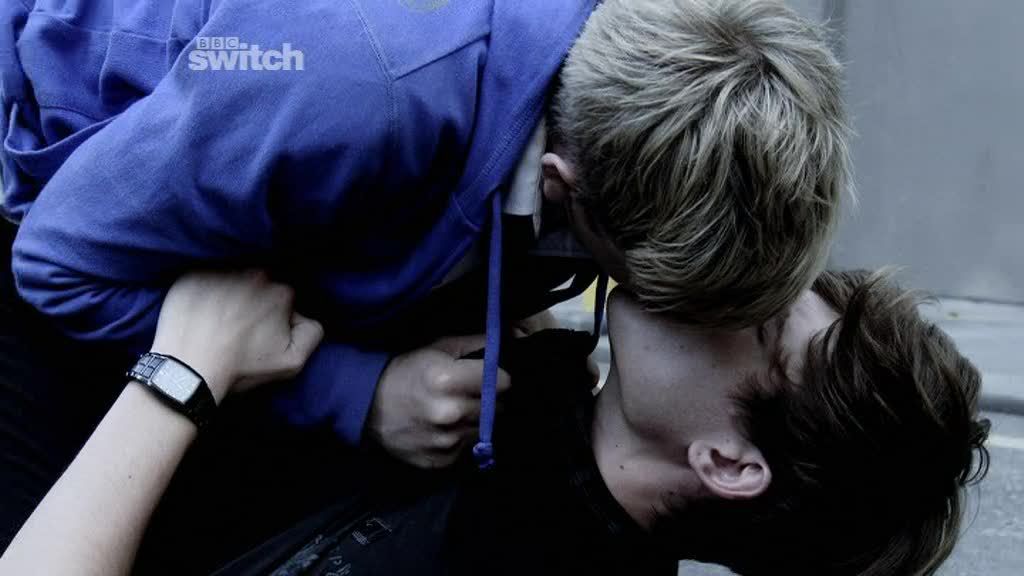 Unfortunately for Alex, Stephen reacts badly to the kiss, punching him. The next day, Alex is questioned about his black eye and accuses a teacher, who's been nothing but nice to him, of being responsible.
This should tell you something about Alex: he's a seriously messed-up kid. He reacts to people trying to help him by getting them into trouble (first his own brother, now the teacher). So if you're hoping for some Luke Snyderesque goodie-two-shoes, you're going to have to look elsewhere. But dang if he ain't adorable when he cries. Alex's father already regards him as a disappointment so one can imagine how he'll react to Alex being gay. Not that it gives him an excuse for treating people like crap, but it makes for some riveting drama. I'm very impressed by how Connor is handling his first acting role (he's only 17).
Oh, and to top things off, Tommy returns unexpectedly from boarding school in the following episode, to find Stephen and Olive in a liplock. (Stephen did not tell Olive about Alex snogging him the previous day.)
I almost labeled this thread "Alex/Stephen" but I realize it's unlikely that Alex will get into a relationship with Stephen, who's likely straight. (He's had a long history with girls in the two series, unlike Alex who hasn't had any love interests this whole series.) At best they'll make Stephen bi, but I rather doubt it. I should mention that Stephen is also another nasty piece of work and has already started blackmailing Alex about the kiss. In the following episode he snidely remarks that Alex must have a lot of secrets to share.

Here are a number of other characters you may want to keep track of.
Stephen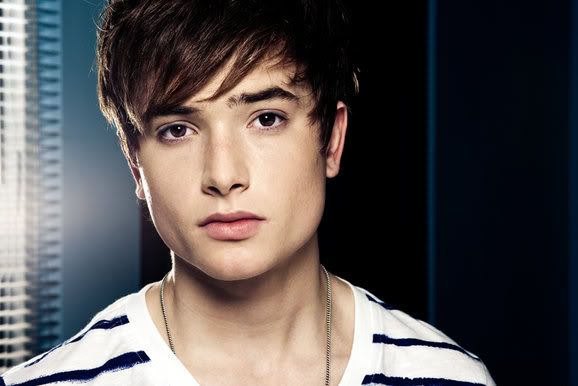 Stephen with his girlfriend Olive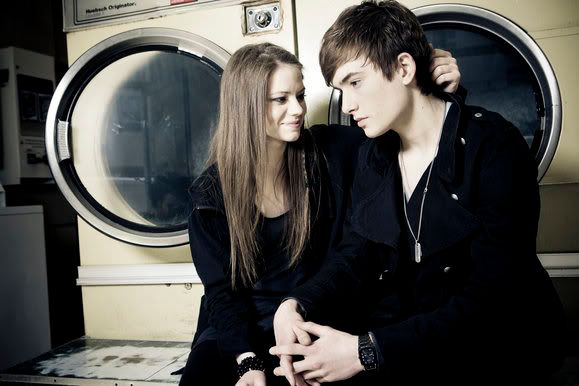 Tommy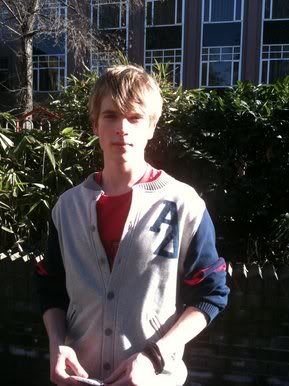 The Fitzpatrick brothers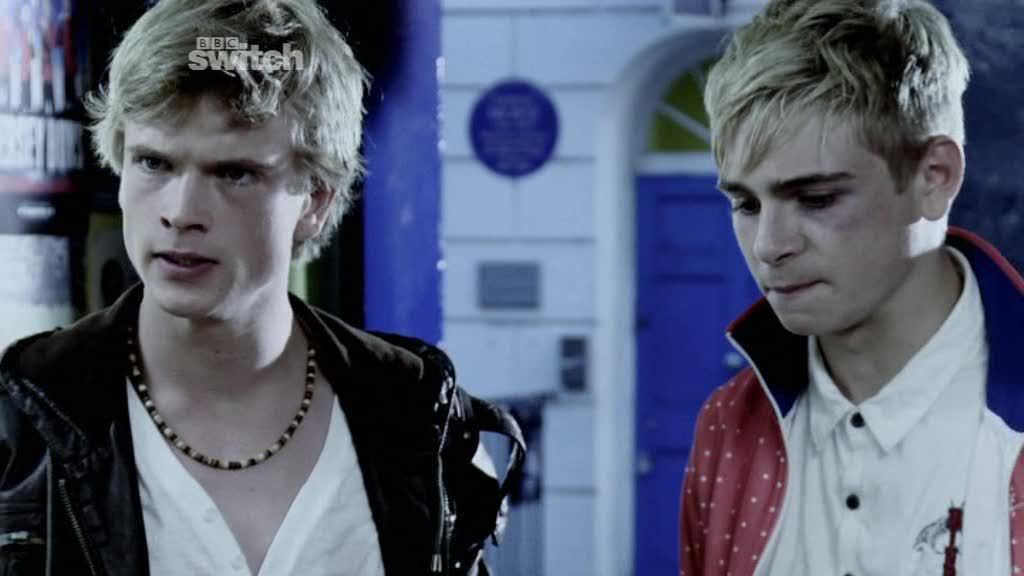 About the show: The Cut airs in 5-minute webisodes every weekday with an omnibus televised on BBC2 every Saturday.